Transfer Outlook Express Emails To Outlook Get Detailed Here!
There are several reasons which might force user to transfer email from one email client to another say for example Outlook Express to Outlook. Outlook Express email client is no more preferred to be used amongst users as there are several drawbacks of it. Moreover, people are looking forward for simple and fast emailing process as well as in a well organized manner.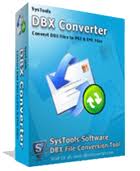 Starting @ 49 USD
MS Outlook email client is preferred by most of the users as it offers simple emailing as well as considered as best for calendaring, contact and task management; in short personal data management. It also offers many other features which forces user to transfer Outlook Express email to Outlook for better management of email data along with many other features it portrays.
Transferring Outlook Express emails to Outlook is not a simple as both the email clients supports different file formats and properties. This is why many people come across complications while attempting to transfer from Outlook Express to other email programs.